STAINLESS STEEL VALVES
2PC DIN Flange Stainless Steel Floating Ball valve with ISO5211 Mounting Pad
Product Specification:
1.
Size: 1/2''-8''
2.
Pressure Rating: PN16~PN40
3.
Material: GS-C25N 1.0619, 1.4308.1.4408 etc.
4.
Suitable Temperature: -196
ºC~
450
ºC
( Different temperature choose different materials).
5.
Suitable Medium: Water, Steam, Oil and natural gas etc.
Technical Specification:
1.
Design & Manufacture standard: DIN 3357.
2.
Pressure & Temperature standard: DIN 3230.
3.
Face to face dimension standard: DIN 3202.
4.
Flange standard: DIN2543-2545/DIN 2501.
5.
Test & Inspect standard: DIN 2401.
Product Feature:
1.
Floating ball, full bore or reduce bore.
2.
ISO5211 mounting pad for option.
3.
Blow-out proof stem design.
4.
PTFE/RPTFE seat seal( Seat seal material could be decided by customer's request or according to valve's medium & temp. condition).
5.
Fire-proof and anti-static design if need.
6.
Operation: Hand wheel, Worm wheel, Pneumatic actuator & Electric Actuator.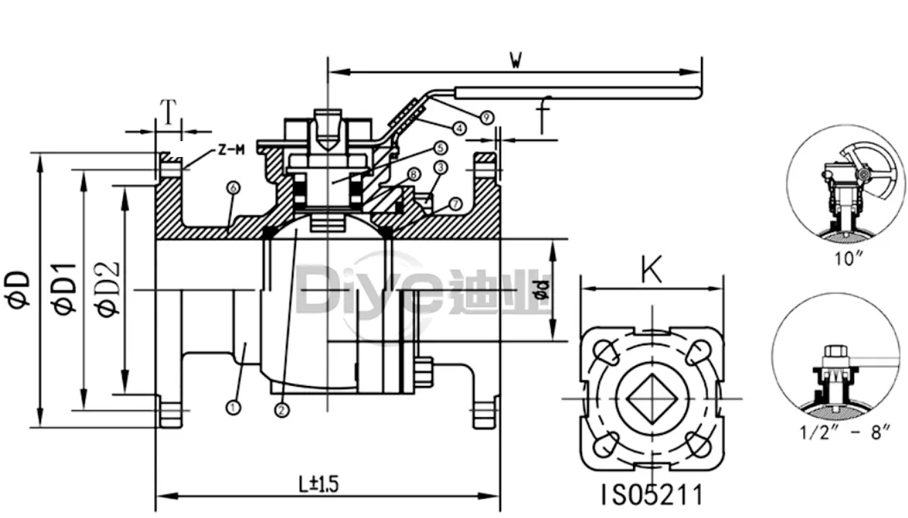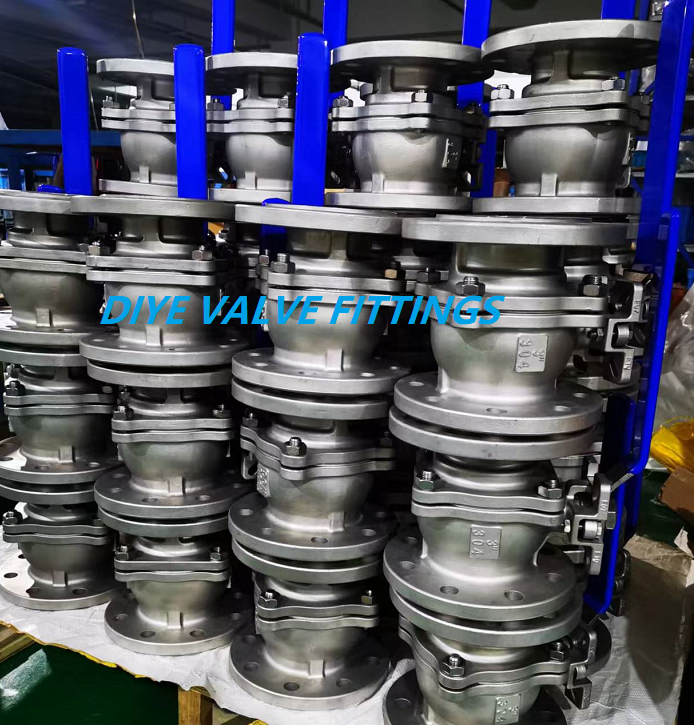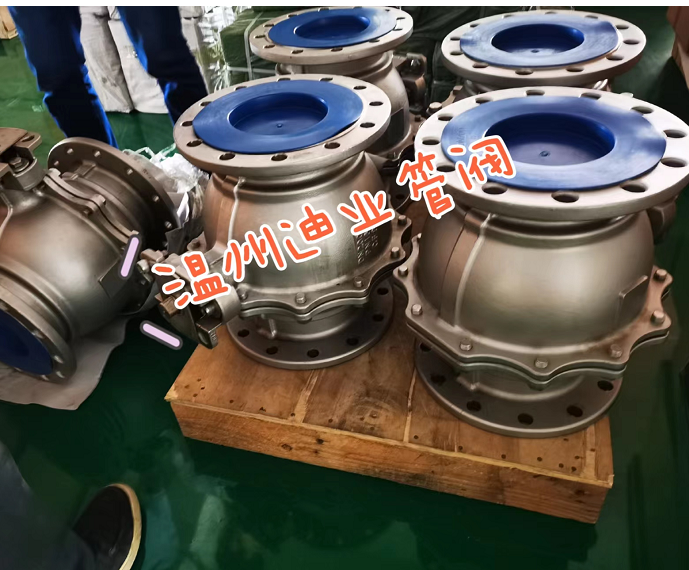 These products mainly used in the field of industrial, we also supply Stainless Steel Flange ball valve,1PC ball valve,2PC ball valve 3PC ball valve,Globe valve,Gate valve Strainer, Flange,Fittings and so on.