3 tons of spider hung four leg open after outside its shaped like a spider, and because of the chassis is the crawler walking mechanism, so also called crawler cranes, crawler cranes, etc. Relative to Other large cranes, it is very small, the shape of the structure can also call it a tiny spider crane or mini crane. 5 tons of spider crane characteristics1, hydraulic transmission, mechanical and electrical dual, high efficiency, low labor intensity, safe and reliable work;2, every hydraulic system equipped with balancing valve and hydraulic lock, safety performance is higher;3, boom and important structures are made of special steel plate to reduce the Marine crane weight, improve crane performance;Part 4, slewing bearing, all adopt gear wheel in 50 mn forging materials;5, boom cold forming, 8 prismatic structure, give full play to the mechanical properties of the material;6, adopts hydraulic cylinder telescopic crane boom, the work is more safe and reliable;7, with night light, extends the working time;8, optional cab, negative arm and three-phase electric operation;9 rubber hose, hydraulic tubing road all adopt double wire high pressure oil pipe, steel pipe are all made of electroplating processing;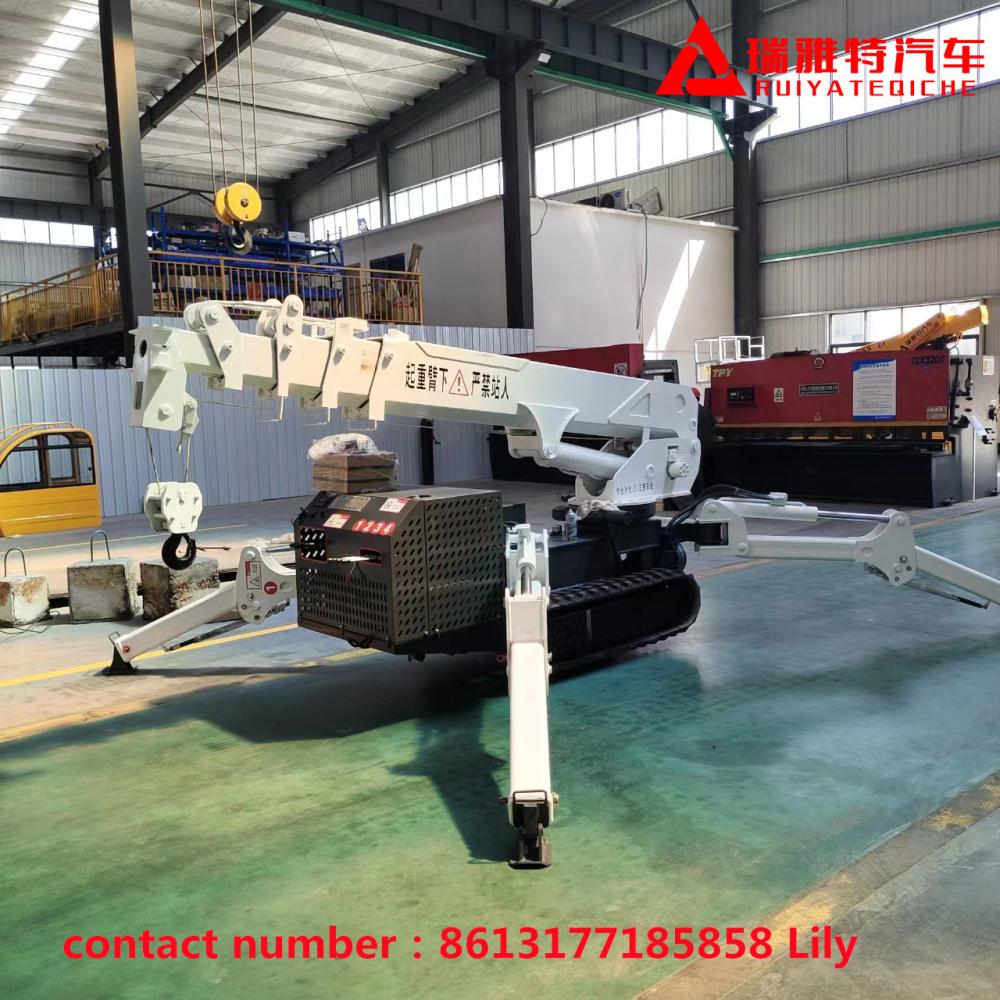 Rubber tracksSpeed, low noise, small vibration, the traction is big, small damage to the road
Hydraulic legHydraulic pressure drive, using imported power unit to the battery powered vehicles.
The rotary gearSlewing mechanism is mounted on the chassis turntable and restore the fuselage can be 360 °
Telescopic boomUsing manganese steel alloy plate, lifting more strong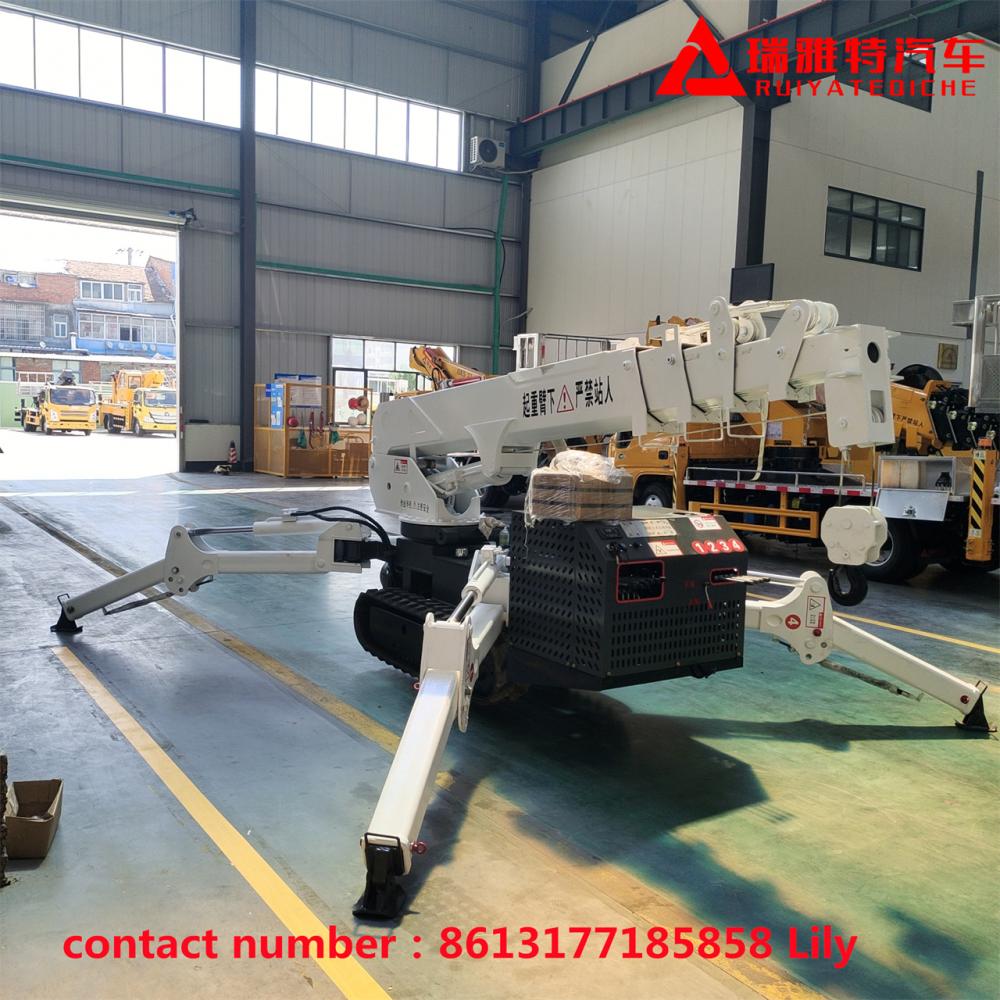 Product informationApply to the station, wharf, airport, hotel, car (straight arm) of posts and telecommunications, municipal gardens, grain depot, cleaning companies, public building facade decoration, decoration, or power system installation and maintenance, and so on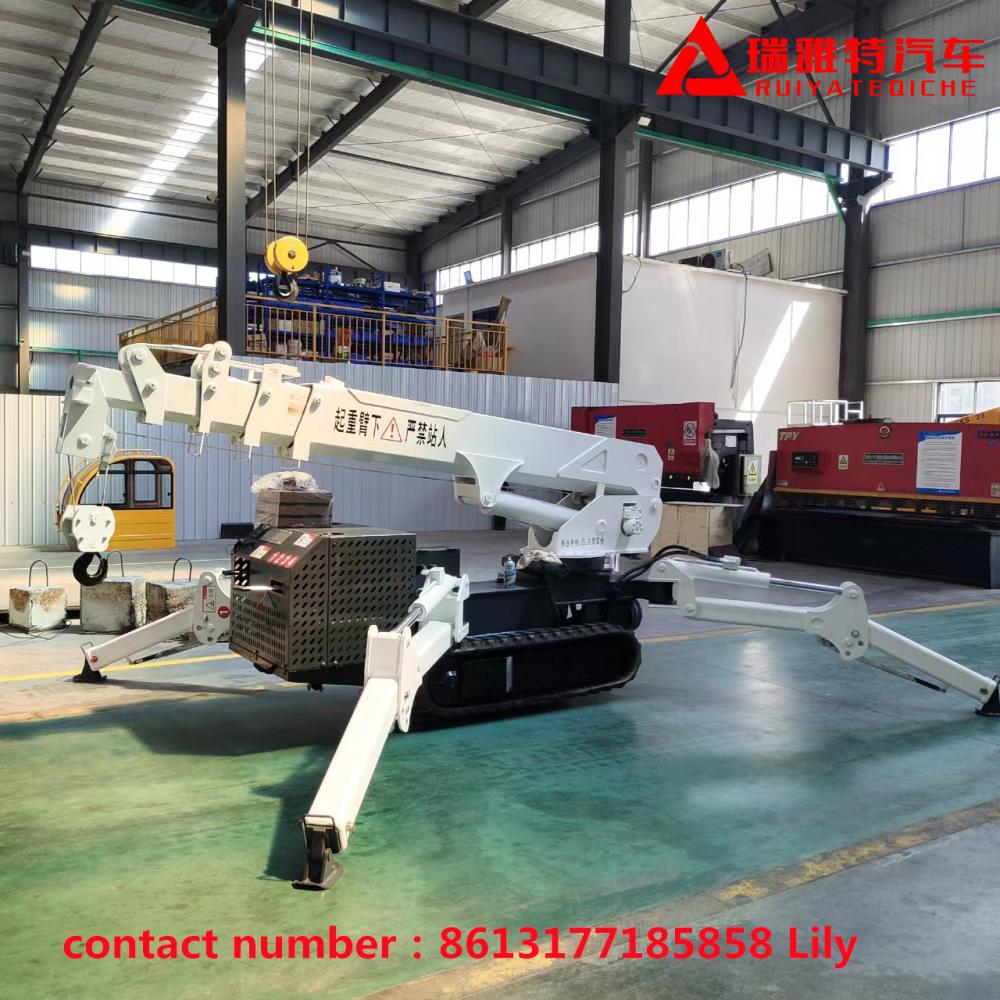 After the operation1. Clear the dirt on the machine and water, especially around the hydraulic parts to keep clean.2. Crane parked in a stable and dry ground, if necessary, put a piece of plate in the ground.3. Remove the water in the fuel system to prevent condensation.4. Try to save the battery in a warm place.5. Check the battery electrolyte, avoid adding distilled water in high temperature.6. Winter snow and ice on a crane, crane arm, in particular, to prevent frostbite.Seven. Check up the heavy winter freeze on the ground, the lifting is very dangerous.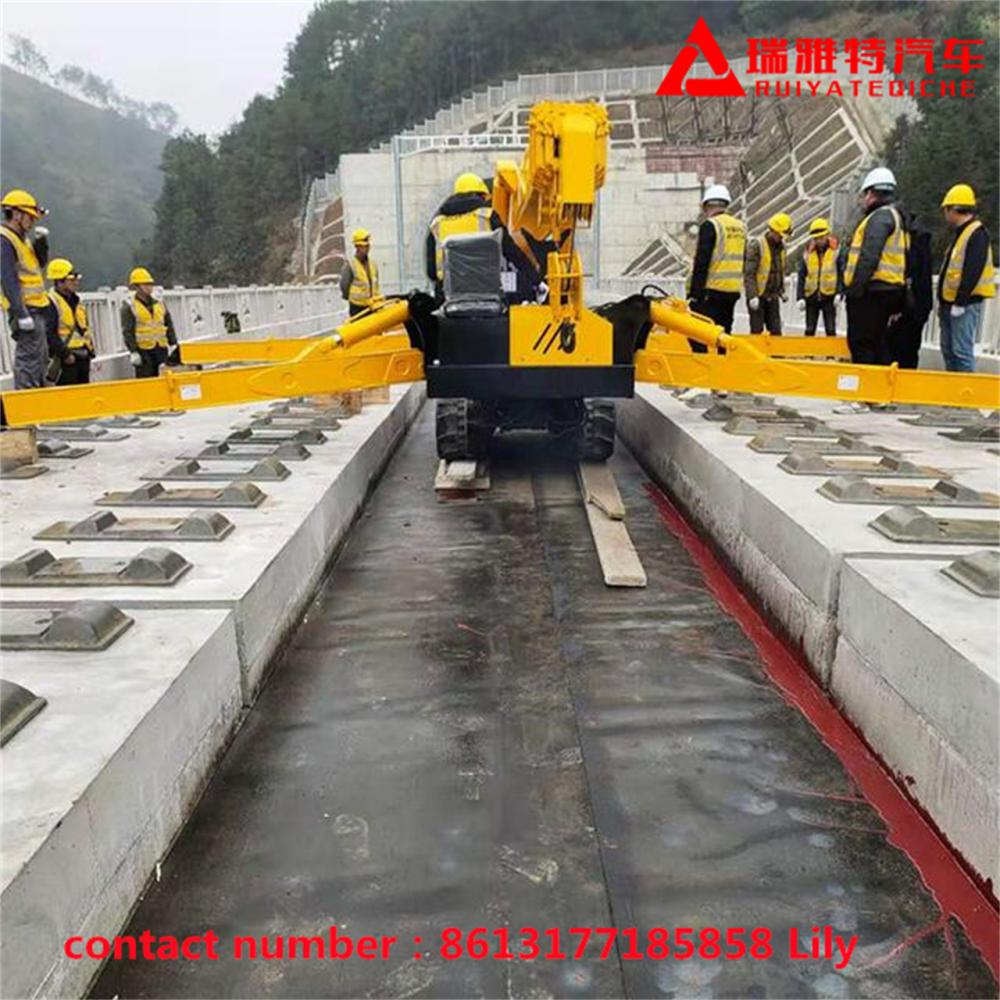 Below specification is just for your reference. More information of our Truck Mountd Aerial Work Platform, please feel free to contact with Ms. Lily. We will customize the truck according to your requirement.
Sales Manager: Lily+86-13177185858