The electric thermal actuator is a thermally-excited high-efficiency on-off valve actuator; it is mainly used to control the opening and closing
of the floor heating or central air-conditioning system valves. It is linked with the room thermostat to control the room temperature.
Characteristic Curve:
Normally closed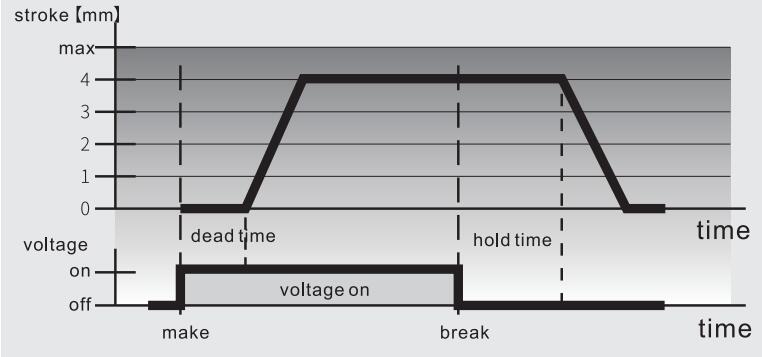 Normally open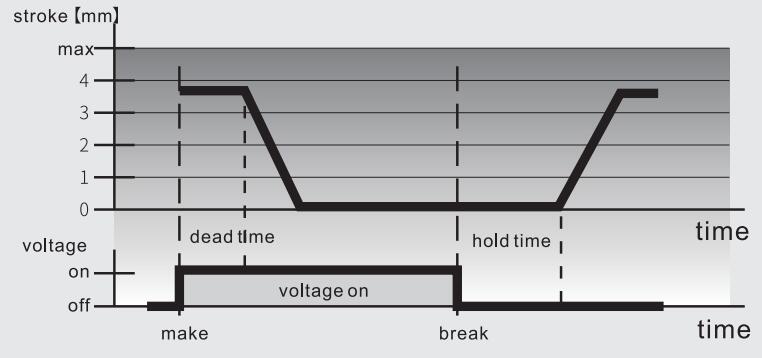 Valve Opened or Valve Closed :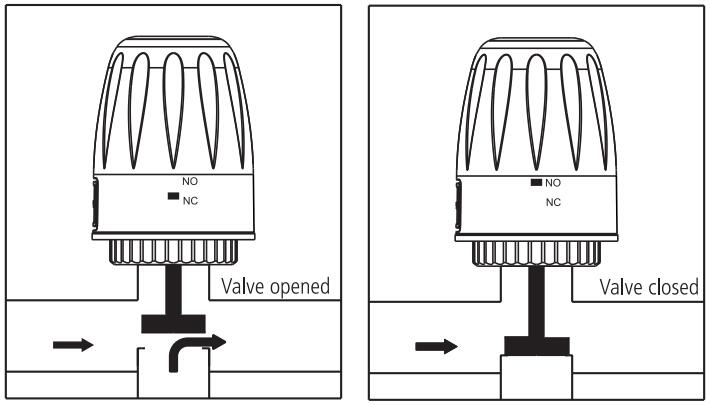 Installation Instructions:
As pic.1, assemble the adaptor ring onto the valve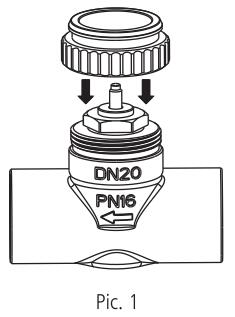 As pic.2 and 3, press down verfically by hand and snap the thermal actuator onto the adaptor ring.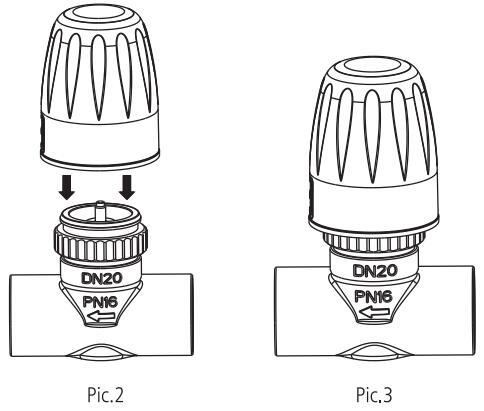 Disassembly Instructions:
As pic.4, press"OPEN" button, the thermal actuator will disengage from the adaptor ring.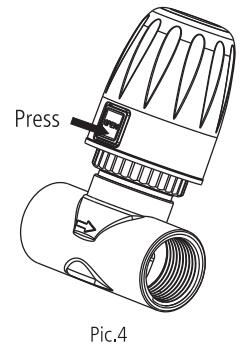 Wiring Connection: