KH2-M7101-00X VALVE YTF Head YTF HEAD A040-4E1-3W YAMAHA SMT SPARE PARTS
SMT SPARES AND SMT PARTS OFFER BY SMTPLAZA
yamaha stick feeder
yamaha smt pick-up nozzle
smt yamaha filter
smt machine filter
smt yamaha electronic vavle
Part number: KH2-M7101-00X
Delivery time: in 2 days after payment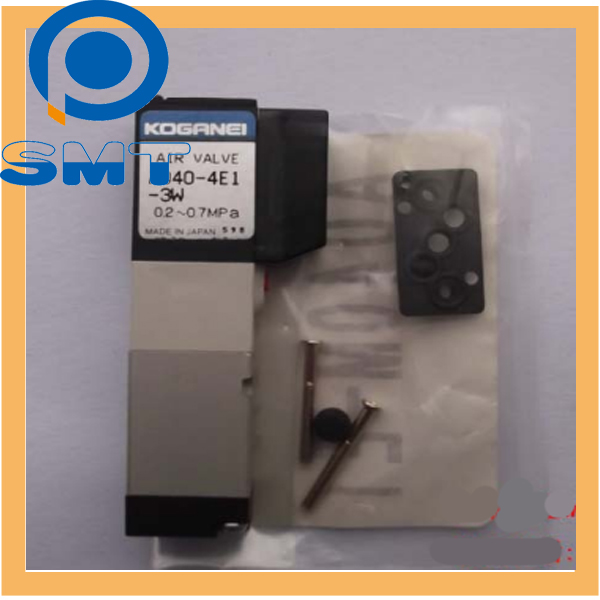 YAMAHA HARF MIRROR
YV100II :KM5-M7510-00X
YV100X :KV8-M7510-00X
YG200 :KV-M7510-00X
KH4-M668R-00X HARNESS LIMIT SWITCH
K46-M8527-C0X FILTER
K46-M8527-00X FILTER
KG7-M7137-A0X LEAF SPRING
$KM-05 MUFFLER SKM-05 MUFFLER
KV8-M71Y9-00X BODY CYLINDER YAMAHA YV100X
KM1-M7104-00X YV100II PISTON
KV8-M7104-00X YV100X PISTON
KG2-M3407-A0X AIR JOINT
KG7-M8596-00X PRESSURE GAUGEYAMAHA
KM5-M7122-M00 KM5-M7122-00X KM5-M7122-N0XYAMAHA
YAMAHA 12-GGUNSET
YAMAHA (HINGE)/K46-M1374-10X HINGE 2
KV8-M8870-00X ( 10cc VG32 )
KV7-M718H-00X (25g)
K48-M3856-00XNSL (80g)
KG7-M8501-40X AIR FILTER 1 A
KV8-M8502-40X MIST FILTER
KL3-M1348-10X YAMAHA GAS SPRING YV100X/XG
KG7-M7174-10X DIFFUSER 88
KM8-M2645-10X BRG THRUST
KV7-M9164-00X BRKT.CYLINDER
KM1-M7119-01X TENSION BLOCK
KU0-M9223-00X HOLDER CYLINDER
KM7-M9163-00X KV7-M9163-00X STOPPER
KU0-M9227-00X ROD END
KG2-M4899-10X LIGHT
KV8-M71R2-01X BLOCKSTOPPER
KV8-M71R4-00X SCREWFLAT HEAD
KG7-M7170-00X WASHER
KG7-M7169-00X SCREW
99001-03600 CIRCLIP
KU1-M7152-00X WASHER 1 THURUST
KM5-M7174-F0X FILTER CAP
KM5-M7174-G0X FILTER CAP
KV7-M9231-00X PLATEEDGE CLAMP
KV8-M8830-00X
KV8-M8810-00X
KV5-M7819-10X YAMAHA VACUUM PAD
KV7-M9125-00X YV100X PLATE2EXT
KG7-M9125-00X YV100II/64D PLATE2EXT
NOZZLE
KV8-M7710-A1X NOZZLE 71A ASSY.
KV8-M7720-A1X NOZZLE 72A ASSY.
KV8-M7730-00X NOZZLE 73A
KV8-M7740-A0X NOZZLE 74A
KV8-M7760-00X NOZZLE 76A
KM0-M711A-31X TYPE 31
KM0-M711C-02X TYPE 32
KM0-M711D-00X TYPE 33
KM0-M711E-00X TYPE 34
KG7-M71AB-A0X TYPE 35
KV8-M71N1-A0X NOZZLE 71F ASSY 1 TYPE71F A
KV8-M71N2-A0X NOZZLE 72F ASSY 1 TYPE72F A
KV8-M71N3-A0X NOZZLE 73F ASSY 1 TYPE73F
KM9-M7107-00X SHFT HEAD ASSY YV100
KM9-M7106-00X SHAFT HEAD ASSY YV100
KV8-M713S-A0X STD.SHAFT2SPARE YV100X
Please do not hesitate to contact us with your part number for SMD FUJI, YAMAHA, JUKI, PANASONIC and SAMSUNG.
We have good source and large ready stock for major brand SMT automotive spare parts. Such as, feeder/feeder parts, nozzle/nozzle holder/nozzle shaft, laser sensor, servo motor, driver, controller board, solenoid valve, ball screw, belt, cable, sensor etc.
SMTPLAZA is one of the SMT solution provider for Global customers,offer Automatic Insertion Machines spare parts, SMT spare parts with feeders, pick up nozzle,feeder parts, motor, PCB board, Laser, feeder calibration etc. for FUJI, YAMAHA, PANASONIC, SIEMENS SIPLACE, SUMSUNG SMT equipments, bother DEK and MPM printer machines spare parts. Large stock with original quality parts,competitive price, confidence with satisfy warranty, to gain good reputation from Globle customers.
Related Products:
1. Fuji Grease Gun
2. Panasonic Grease Gun
3. THK MG70 Grease Gun Unit
4. NSK HGP Grease Gun Unit
5. Yamaha Grease Gun Unit
6. 400G Grease Gun
7. THK, NSK, Panasonic, Yamaha, Kluber Grease, high temperature grease/ oil, etc.
8.SMT Carrier tape producer,High Viscosity AI Splicing Tape,SMD yellow splice tape
Our advantage
A. Various brands available
B. Offer customized service
C. Large stock- more thank 5000 kinds of parts, fast shipping
Packaging & Shipping
Shipping
We ship to Worldwide.
Items are shipped via Fedex, DHL, or UPS, for some country which is not available, will choose EMS TNT or Other ways.